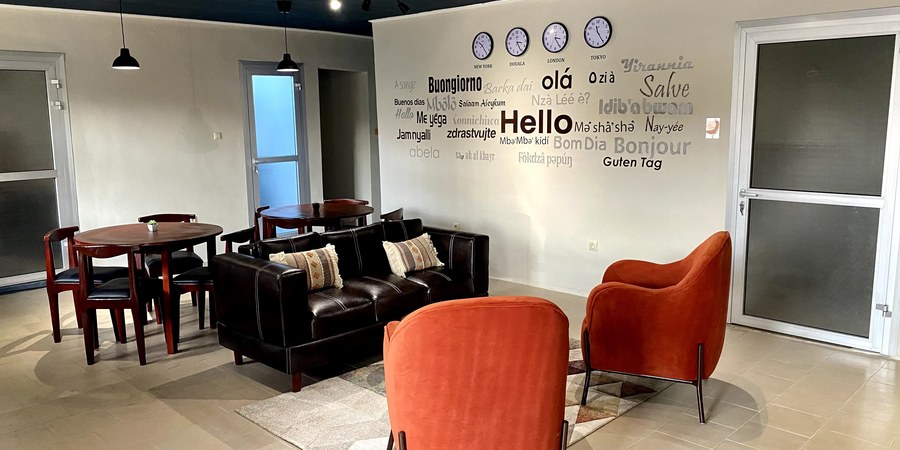 What does the 89 stand for?
89 is significant for our standard weekday hours of operation – 8am – 9pm (mind you our members get 24/7 access!). As digital nomads, we needed a space we could work out of that catered to our need for non-traditional work hours. We had a hard time finding one in Douala, so we did what any normal thinking person would – opened up our own!
Our Goal.
BOLO89 exists to provide high quality, flexible spaces to digital nomads, entrepreneurs, small businesses, and business travelers, allowing our members to grow their companies and exceed their business and professional goals. We provide a unique set of amenities and benefits that support business growth and professional development.
Our vision.
Our vision is to provide upscale, flexible workspaces in every major city in Africa. Whether you're an established enterprise or a growing startup, discover spaces that inspire your most impactful work.
01
Premium Amenities
Our staff provide boutique-style hospitality daily and coordinate the day-to-day operations that advocate for your business success.
Complimentary Coffee, Tea and Water
Boutique, hotel lobby-like lounge area.
Fully furnished reception areas.
Complimentary High Speed Internet
02
Reliability
We get it. Reliability is critical. Our goal is to provide a solution so there are no interruptions in your work day or critical meetings.
Backup Generator.
24/7 Member Access.
Security Guard on Duty 24/7 and water reservoir.
03
Member Benefits
Our business is built for and by our members. This is why we are dedicated to keeping you at the center of all we do. It's the little things that make all the difference!
Free Access to Events.
Conference Room Hours Included.
Discounted Space Rentals.
Blog
Checkout or blog post
Events
Organize Your Events in our Offices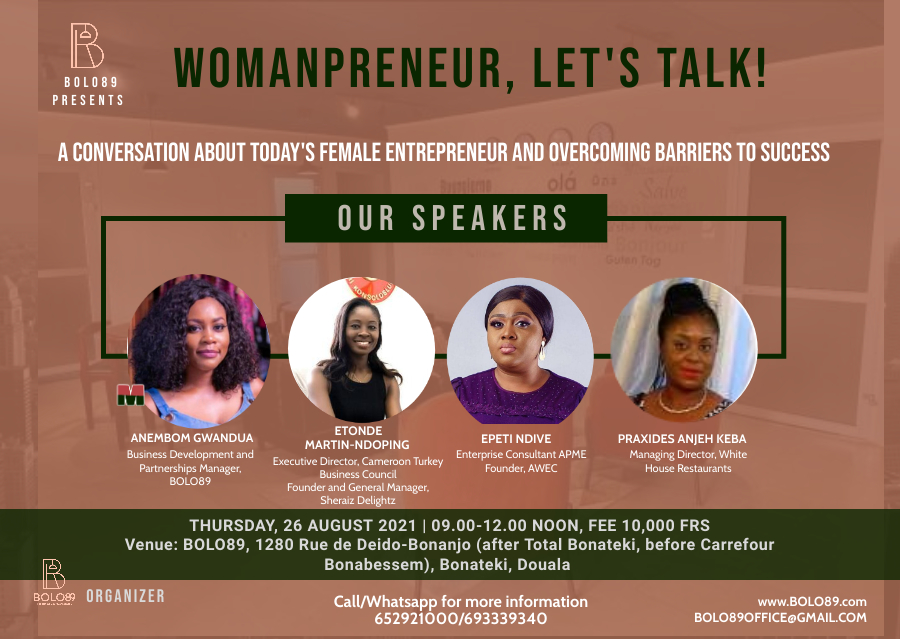 THURSDAY 20/AUGUST/2021 at Bolo89
Womanpreneur. Let's talk.
A conversation by brilliant speakers about woman entrepreneurs.
Reservation
Book an Office
Testimonials
What they're saying about us
Connexion speed, cadre propre et agréable, service impeccable. Je recommande à 100% pour ceux de la diaspora qui pendant leur sejour au pays recherchent un endroit calme et surtout avec une connexion Fluide pour continuer à travailler.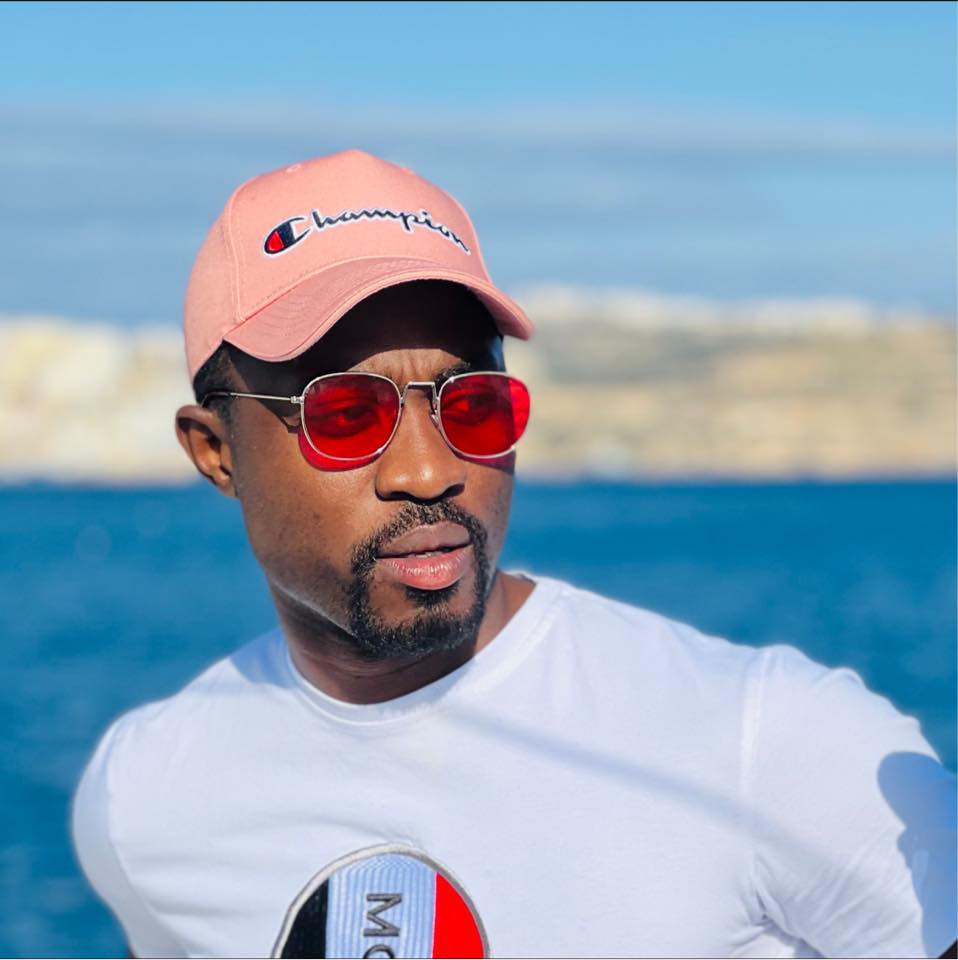 Roger Thibault
Entrepreneur
THE place to go. Je vous invite à visiter leurs pages internet. C'est un lieu de coworking convivial qui offre la possibilité de louer des bureaux ouvert et privé, ainsi qu'une salle de conférence d'une capacité de 20 personnes. Wi-Fi, groupe électrogène et réserve d'eau disponibles.
Sabo Salaheddine
Entrepreneur
Gallery
Some photos from Our Offices
Location:
1280 Rue de Deido-Bonanjo
Deido, Douala
Between Total Bonateki and Pharmacy Akwa Nord
Open Hours:
Mon - Fri 8am - 9pm
Sat. 10am - 6pm
Call:
(+237) 652 921 000 | 693 339 340